Tired of cleaning out leaves and other debris from your gutters? Problems with pooling water on your property? Drainage issues like these need a swift resolution, before they cause problems with flooding or groundwater saturation. L & S Seamless Guttering offers solutions for both residential and commercial properties, to help make sure standing water isn't a problem.
Gutter Rain Guards
Unprotected gutters are prone to collecting all sorts of debris, including falling leaves and asphalt shingle runoff. Over time this debris can result in blockages and backups, causing water to pool back on your roof or overflow down the side of your home. Ultimately, this will lead to standing water and saturation that rapidly degrade your roofing and foundation.
A gutter guard installation in Blanchard, Newcastle, Oklahoma City, or Norman, OK protects your gutters from debris, only allowing rainwater to flow into them. This not only extends the life of your gutters by protecting them from foreign debris, but also keeps your roof and foundation protected from backups and overflows.
Surface Drains
Problems with pooling water on your lot? Surface drains are a great way to control erosion and flooding, by quickly jettisoning water away from a problem area. We can facilitate a surface drain installation in Blanchard, OK anywhere on your property that demands it, including in conjunction with driveways, culverts or sloping areas. Our surface drain installations come with minimal invasiveness and designed to move water effectively away from problematic areas.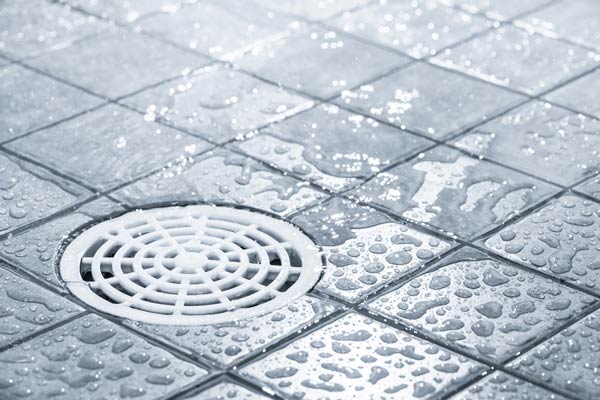 Residential & Commercial Solutions
Whether you're a homeowner or a business owner, the need to protect your building from improper drainage and standing water is important. It's why L & S Seamless Guttering specializes in gutter rain guards and surface drainage for both types of properties. We'll make sure you get a tailored solution—one that's right for your building and property.
Contact us today at 405-392-4487 for a free quote on gutter guard installation and to consult with one of our knowledgeable experts about your need for gutter rain guards, carport cover services, seamless gutter installations, gutter repair, and more.