Broken, missing or damaged gutters are bad news for your property. Without the ability to collect and transport rainwater away from your home or business, that water will run down to the foundation, causing all sorts of damage. Saturated soil can shift, concrete foundations can leak and standing water can flood into your basement. To prevent all of this from happening, it's important your gutters are in good condition. L & S Seamless Guttering will make sure they are or provide you with seamless gutter repairs in Blanchard, Newcastle, Oklahoma City, or Norman, OK to fix any damages.
Repairing All Damages
Any number of issues can befall your gutters with enough time. Cracks can develop, sections can become warped, portions may go missing, corners can develop leaks and much, much more. No matter what shape the problem takes, it's important to call us for gutter repairs in Blanchard, OK as soon as you notice an issue. We'll make sure the problem is fixed properly, so your gutters work perfectly once again and your building remains protected against precipitation.
Guttering Replacements
For seamless gutters that become damaged, allow us to provide you with complete guttering replacements. Using custom fabrication capabilities, we provide perfect replacements for your seamless gutters, restoring their integrity so they can continue protecting your home. Best of all, we can perfectly match the material and color, with installation that's backed by our years of proven experience.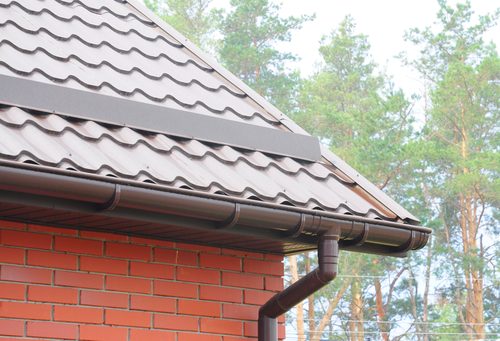 Restore Your Gutters
If you notice water running down the side of your building or dripping from a section of your gutter, it's a sign that repairs are needed. Don't ignore the warning signs—instead, contact L & S Seamless Guttering to get high-quality repairs that restore your gutters to their prime condition.
Contact us today at 405-392-4487 to have your gutters inspected by one of our insightful professionals. We'll be happy to provide you with a free quote on our seamless gutter repairs, surface drain installations, carport cover services, or gutter installations.