Does your home have proper gutters installed around the perimeter of the roof? Do you have old vinyl guttering that's cracked and damaged? Problems with water pooling around the base of your home? All of these are clear reasons to seek a new gutter installation in Blanchard, Newcastle, Oklahoma City, and Norman, OK.
L & S Seamless Guttering wants to provide you with the peace of mind that comes with custom-fabricated, expertly handled seamless gutter installations. We'll take precise measurements of your roofing, understand its sloping configuration and more to produce gutters that are specially tailored for your home—gutters that work flawlessly to control your watershed.
Custom Fabrication
Thanks to our custom fabrication capabilities, we're able to offer customers the very best in seamless gutters in Oklahoma City. We'll make sure all of the essentials are covered—including precision measurements for your roofing, proper materials, coloring and more. Through our custom fabrication services you'll get best-in-class guttering at an affordable price, alongside the unparalleled protection that they'll provide to your home.
Seamless Gutters
We produce seamless gutter installations in aluminum and copper, in 5" and 6" varieties. Depending on your roofing, we'll help you make a decision that looks beautiful and works effectively.
Seamless gutter installations are the gold standard because they're free of any gaps or adjoining pieces that are prone to developing leaks. Without having to worry about suspect sections of your gutters, you'll get the most out of an investment that will last for decades!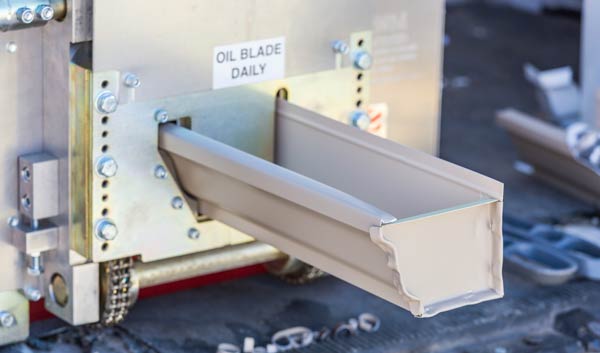 Get Custom Gutters
Water is one of Mother Nature's most destructive elements—especially when it's not properly jettisoned away from your home. L & S Seamless Guttering will make sure you're equipped to deal with watershed in any capacity, with seamless gutters that are specially-fabricated just for your home.
Contact us today at 405-392-4487 to learn more about our gutter installation capabilities or to speak with our professionals about customization options that are right for you. Remember, we're happy to provide free consultations and estimates on gutter installations, repairs, gutter rain guards, and patio covers!